Roll Call In Oru East, As Obinna Amagwula Buries Mum
[ad_1]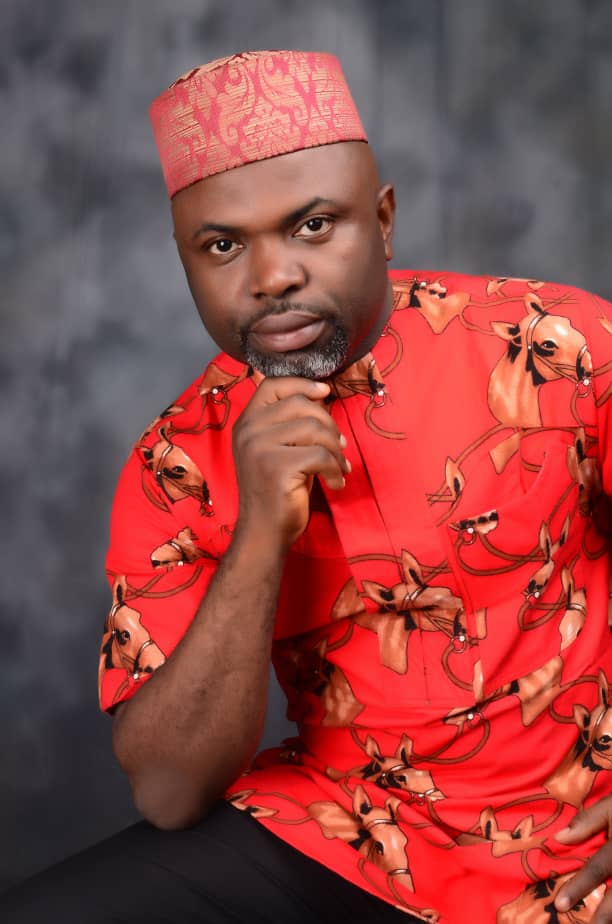 By Onyekachi Eze 
It was celebration of life yesterday, November 8, 2018 in Umuezike Awo Omamma, Oru East Local Government Area, Imo State, as the matriarch of Amagwula family was laid to rest.
Late Mrs. Paulina Nwaorianu Amagwula died at the ripe age of 86.
Mama Paulina until her death is survived by 9 Children, 29 Grand Children, 3 Great Grand Children, her mate, Mrs. Ojiugo Amagwula, step children and host of other relations.
The burial ceremony however attracted the presence of creme de la creme, who converged from all walks of life to sympathize with the bereaved family, especially Barrister Obinna who had held sway in vital positions in the present Rescue Mission Government led by Owelle Rochas Okorocha.
Earlier in the requiem mass celebrated for the repose of the deceased, the homilist, Very Rev. Fr. Njoku admonished Christians on living a righteous life worthy of emulation.
Describing death as a necessary end all mortals must undergo, Fr. Njoku said no one has the keys to life, except God.
Eulogizing late Paulina, the Catholic clergy said the most important thing is not how long one lived, but how well, which he testified that at her days on earth, mama Paulina was jovial, Godly, compassionate and generous to all.
According to the biography of late Paulina, signed by Chief Emodi S. Amagwula on behalf of the family, their mother was a virtuous woman with heart of meekness.
He opined that their mother impacted wisdom, oneness and unity among her children, which they said will stand a test of time.
The biography read, "Mama will be fondly remembered by numerous relations coupled with all the infallible footprints she left behind. May her gentle soul rest in perfect peace as we say, Adieu mama Udo! Adieu Nwanyi Obioma".
In a special tribute to his mum, the two-term TC Chairman of Oru East LGA, who doubles as the immediate General Manager of the Owerri Capital Development Authority, OCDA, and Special Assistant to Imo State Governor on Special Duties, Barr Obinna Amagwula said although he has no power to question God, he would miss his motherly roles, prayers and guidance.
Obinna Amagwula retorted thus, "mama, if I had the strength, I wouldn't have allowed death to take you away from me and my siblings because you left when we needed you most. May God grant you eternal rest in His bosom".
The Holy Cross Catholic Church choir (10am) Aladinma, Owerri however entertained the congregation with their special renditions.
Some dignitaries present were; Reverend Fathers; Chukwuma, Joseph, Martin Okonkwo, Agodi, Alex, Kelvin, and the Seminary Classmates of Barr Obinna.
On the political sphere were, the House of Assembly members representing Oru East and Ideato North State Constituency, Hon Nkenna John Nzeruo and Hon Arthur Egwim, respectively. Commissioners and members of the Rescue Mission family, Members of the Knights of St. John International, Awo Omamma Development/Patriotic Unions, members of the All Progressives Congress (APC),Hon Chima Kingsley Ewurum, together with friends and well-wishers.
[ad_2]

Source link
HRH Eze Peter Opara inaugurates cabinet
…As traditional leadership gets boost at Umunumo Ancient Kingdom
By Magnus Ibe
The Traditional leadership of Umunumo Autonomous Community, Ehime Mbano LGA of Imo State received a resounding boost on Sunday August 23, as the cabinet members were formally inaugurated by HRH, Eze Peter Chima Opara (Eze Udo II).
The assemblage of top brass personalities into the cabinet is indicative of robust prospects for the growth and development of the Ancient Autonomous Community.
Inaugurating the members of the Eze-in-Council, the Royal Father charged the inductees to shun personal interest and put the community in the front burner for a rapid transformation and development. He enjoined the cabinet members to be proactive, articulative and dogged about the welfare of the community, employment and empowerment of the youths so that a new chapter is enacted.
According to him, many are called, but few are chosen. He charged them to move the community to the next level by articulating right attitude and formulate policies that will accelerate the development of the community. He cautioned against indolence and insubordination that can retard the unity and development of the community.
In his remarks, the President-General of the Town, Chief Godwin Uwah working in synergy with the royal father advised that the various Town Unions leadership should synergize and work in one page with the cabinet members. Chief Godwin Uwah observed that membership of cabinet is subject to review every four years.
Among the cabinet members comprise Chief Godwin Uwah PG, Sir MCN Asawalam (KSM), Chief Chidi Ogueri, Chief Sir Emmanuel Ibe, Chief Aloka Alexander, Nze H.D. Eze, Mr. Emeto K. Michael, Nze Godwin Amaku, Mr. Columba Ohazurike, Chief Mel Daimeon Osuji (Omereoha), Hon Ononamadu Emeka Joseph, Chief Peter Crown Duru, Chief Romanus Ogueri, Comrade Godwin Ihekwoaba, Nze Romanus Chukwu, Nze Vincent Ukah, Chief E. Evaristus Okafor, Chief S. Okele, Nze Clement Iwueze, Hon Felix Iwuji, Chief S. Obikaonu, Hon Kelechi Iwueze, Mr. Joseph Obi Onyema (Deputy PG), ACP H. Agbiogwu, Chief M.C. Okoro, Nze Nneji Boniface, Nze Charles Nwokoro, Nze Edmund Nwokeke, Chief Joseph Anosike, Chief M. Dingwo, Chief Columbia Isikuma, Chief Oliver Agbaso, Ichie Bernard Nwohiri, Nze Titus Iwunze, Chief Romanus Ijejiobi and all village chairmen constitute members of the enlarged cabinet. HRH Eze P. Alozie, Abunumo I graced the event.
In a vote of thanks, Chief Mel-Daimeon Osuji, promised on behalf of the members of the Eze's cabinet to live above board like Caesar's wife. He observed that he was humbled to speak on behalf of the top brass personalities who constitute the Eze-in-Council and also made a personal donation of one million naira.
In his contribution, Hon. Emeka Joseph Ononammadu, INEC Resident Electoral Commissioner, Enugu State, who is also a member of the cabinet made a mouthwatering financial support and others including Sir. M.C.N. Asawalam donated handsomely.
Inducting the new cabinet members, Msgr. Jerry Ofoegbu prayed for God's guidance and wisdom for the Royal Father and the cabinet members.
He eulogized the royal father for putting God first in his nascent leadership. He admonished the PG and the members of the Eze-in-Council to ensure peace and unity in their various domain. He spoke against injustice, insubordination and manipulative divisive tendencies that will sow seed of discord in the community. He prayed God to bless the royal father with the Wisdom of Solomon.
Msgr. Ofoegbu prayed for longitivity, peace and development of Umunumo Ama-Iri community. He cautioned against sectionalism and maltreatment of widows, orphans and the less privileged in the society.
Traditional cuisine of palm wine, Ugba with stockfish and other local delicacies were served to all and sundry. Eze & Ugoeze Ekwunno, Eze Umuezeala Oguara graced the event amid pomp and pageantry.
Imo Governor's aide visits Oziza FM Staff, Ogechi Iwu in hospital
The Chief Press Secretary and Media Adviser to Governor Hope Uzodimma of Imo State, Mr. Oguwike Nwachuku has visited Mr. Ogechi Iwu, a journalist with Osiza FM.
The media man is hospitalized at the Federal Medical Centre (FMC), Owerri over complications from diabetes that led to his right leg being amputated.
Mr. Nwachuku said the visit was to show solidarity on behalf of Governor Uzodimma to his professional colleague, assuring him of their prayers, particularly that of his principal, and the prayers of Mr. Iwu's numerous friends and well wishers who are touched by his plight.
"I am here on behalf of my principal to associate with him in this time of health challenge and to encourage him not to see the sickness as a death sentence."
Mr. Nwachuku urged Mr. Iwu to continue in the high spirit he saw him and trust God for his total recovery "because healing is a thing of mind and when a sick person is in high spirit the patient gets recovered quickly."
The spokesman of the Governor promised to bring the plight of the journalist to the attention of his principal, and assured that the Governor will, in his usual manner of one with milk of human sympathy, show concern over Iwu's plight.
Earlier, Mr. Iwu thanked the CPS/Media Adviser, the State Chairman of NUJ, Imo State, Chief Christopher Akaraonye and other journalists who were on the entourage, for coming to identify with him on his sick bed, and assured that God in his infinite mercy will quicken his recovery.
Aham Umukwu-Odenkwume Bridge, a death trap – Eze Iwuoha
…As truck survives crash into river
By Magnus Ibe
The Traditional Ruler of Odenkwume Autonomous Community, HRH, Eze Iwuoha Austin (Nkwume II) has cried out against the deplorable and deadly condition of the Aham Umukwu-Odenkwume bridge which he described as a death trap and an accident waiting to happen.
According to him, the very narrow and dilapidated bridge pose serious threat to lives of natives and commuters plying the only route leading through his domain to their kits and kins in Obowo Local Government Area.
Nkwume (II), disclosed that several persons have lost their lives through accidents occasioned by the porous and deadly bridge. He narrated a chilling experience of how two occupants of a car drowned in the Aham River when their vehicle which could not climb the high hill, descended and crashed into the river, killing the two occupants before any help could come.
Corroborating their nasty experience, Hon. Julius Ogoke, the Palace Public Relations officer narrated how an Okada rider crashed and died on the very deadly bridge.
A near fatal accident occurred on the same bridge on the afternoon of Thursday August 27th when a truck with Registration No Lagos AGL 504 conveying crates of beer crashed into the same bridge. It was only through divine intervention that children who were swimming at the time cheated death by whiskers and were lucky as the truck hung on the base of the bridge.
Concurring to the views of Hon. Ogoke, Okenze Gerald Kekeocha and Nze Augustus Ibe observed that the leaders of the community are contemplating shutting down the bridge to heavy duty trucks and trailers to avoid the collapse of the bridge.
The duo posited that the community began the construction of the bridge in 1977 through communal efforts. They expressed worry at the present state of the bridge which is a smooth ride from Orieagu and Aguneze axis.
Investigation reveals that the construction of the bridge which was allegedly part of the design awarded under the defunct Ikedi Ohakim administration was abandoned by contractors after was ousted by former Governor Rochas Okorocha.
A road user, Dr. Bonaventuru Chukwu described the bridge as a flash point for criminal activities as hoodlums capitalize on the porous nature of the bridge to snatch cars kidnapp, rob and fleece commuters of cash and valuables.
It was observed that natives of Odenkwume Community embarked on remedial measures of dropping stones on the craters on both sides of the bridge. They also tried to rehabilitate the bridge with make-shift support of bamboo sticks with mixture of cement and chippings.
The leaders of the community made a compassionate appeal to the state government to quickly intervene before the bridge caves in.
Vehicular traffic on the rout increases daily as a result of the immotorable road networks at Ihitte-Uboma, Ehime-Mbano, Mbaise and Obowo as commuters divert through the road which is a smooth ride.